Who Am I? Where Am I? What Am I?
I am a native Virginian. I'm married to the better-half and he really is the better of the two of us. The better-half and I were married in 1996. I sometimes have to take off my wedding band to remember the exact date.
We moved in September 2013 to the city after living out in the sticks for seventeen years. I work at a non-profit that has an incredible mission. I am a manager of a great team of instructional designers.

---
We have a cat. She is sweet and bossy.
Lucy was born in September 2011 (we're pretty sure she was born during a hurricane–which explains a lot):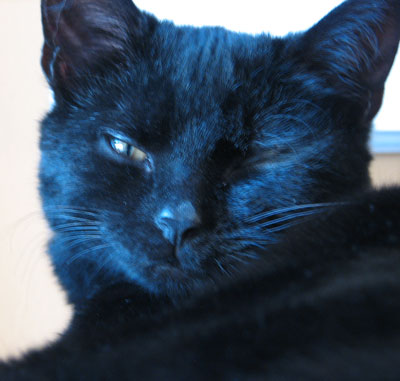 ---
Email the Frog
My email address is: