Hopefully, in a few hours, I'll be able to tell you what Waikiki looks like from Diamond Head. My sister, Niece 2 and I are meeting up in a little while to hike the crater and then we will feast on breakfast. Then it is off to the Big Island.
Yesterday we toured the zoo, aquarium and took in fireworks. A pretty full day. The day before the nieces and I went surfing. More accurately, they went surfing, popping up on their boards like they'd always known how to do it. It was pretty awesome. Me? Caught a decent wave on my knees, but I am in no shape to stand up and hang ten.
I'm still having a hard time wrapping my head around the combination of very city vibe and beach tourist scene in Waikiki. I'm ready for a slower pace.
Here are some pictures from our visit:
Fire dance at the luau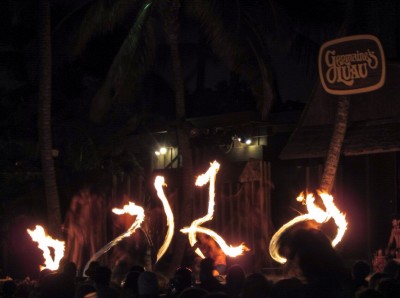 Giraffe: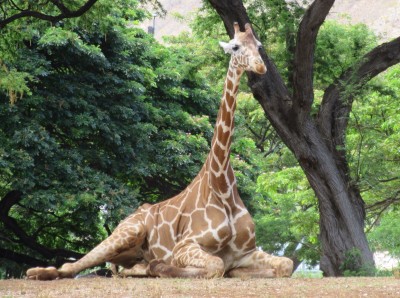 Mother and child: