This tiny bike race* is happening this week in Richmond. It's so small that I'm going to have to work from home for three days this week. Our neighborhood happens to be along the time trial route so we walked down to watch some of the women's teams speed by.
The neighborhood getting ready for the first team: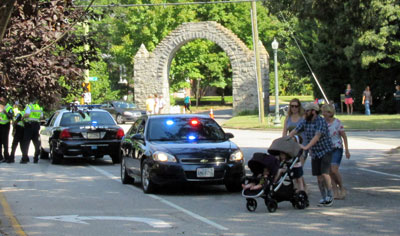 One of the homeowners on the route was hosting a catered affair. I wanted to crash the party to ask for a Bloody Mary and a canape. Instead, I admired their artwork: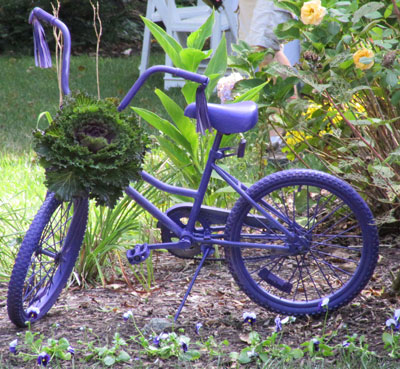 No doubt, these women are fast: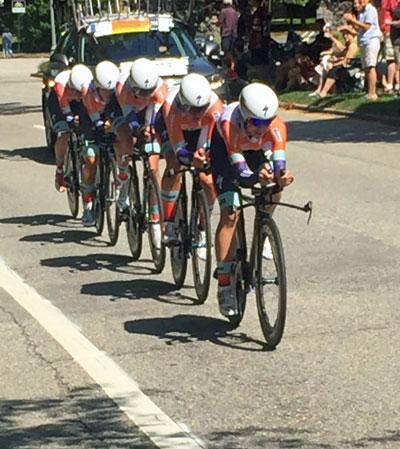 A fierce woman rider: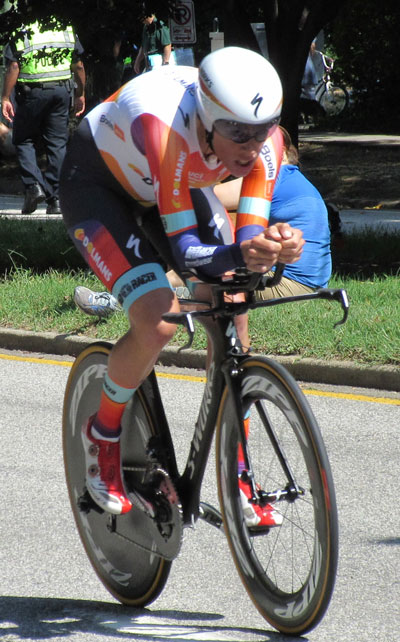 Team Wiggle: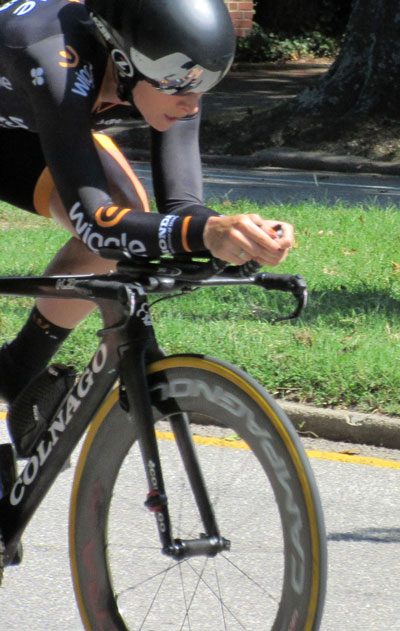 On Monday, I walked over to the start/finish line with some co-workers. The under-23 individual men time trials were just starting: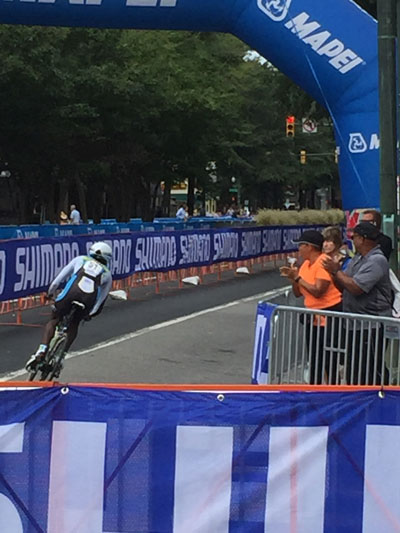 ---
*I'm totally kidding. This thing is huge.