It wouldn't be our garden without some troubles.
This garden is pretty empty: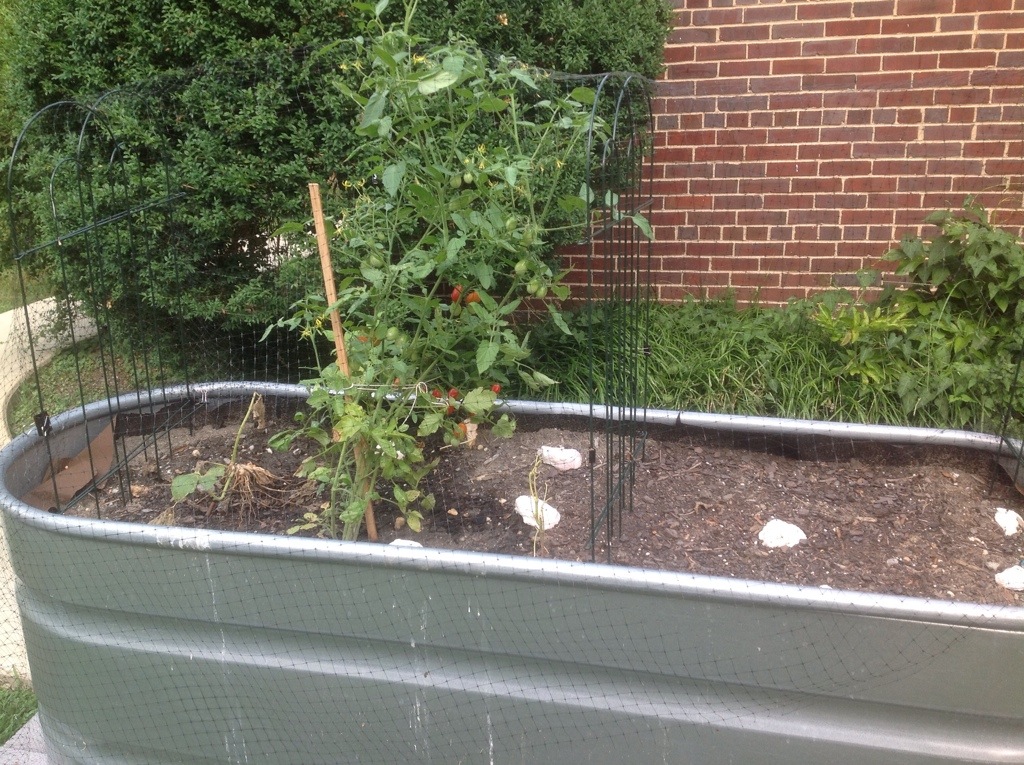 First the cucumber died, then all but one green bean plant kicked it and now the acorn squash is dying off. It looks like we have an infestation of cucumber beetles. Just laid down some chemical death. RIP buggies. The grape tomatoes seem to be thriving.
The other garden is a riot of life with only the cilantro plant calling it quits.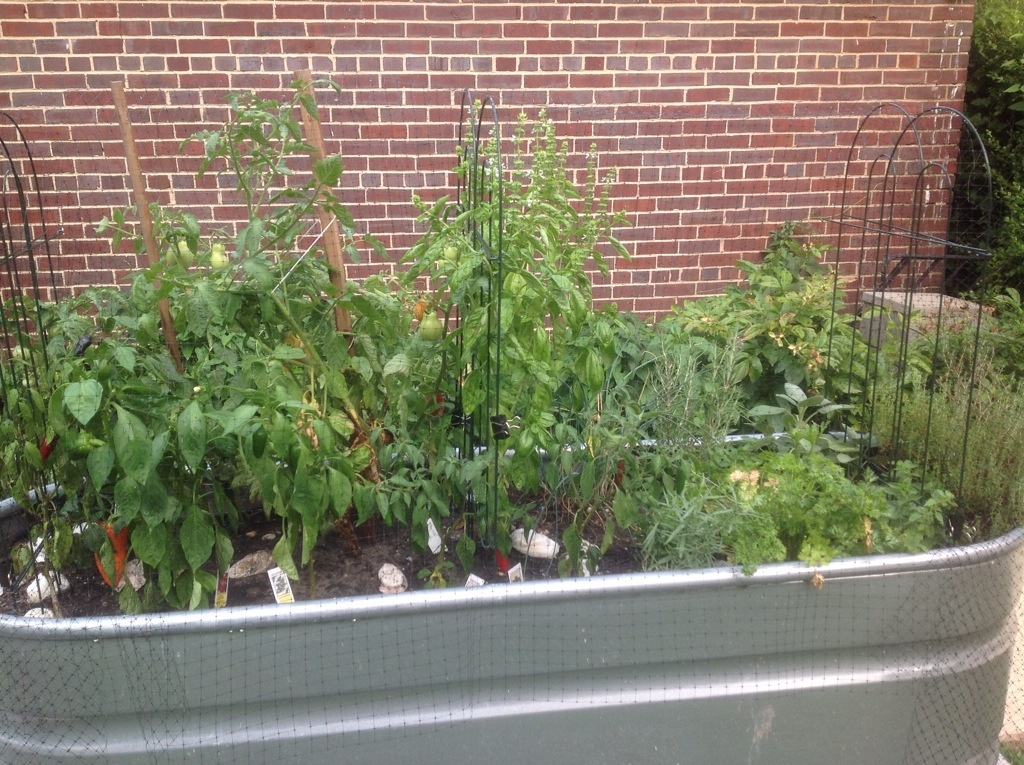 You'll notice both gardens are covered in netting. There are too many hungry birds in the backyard and the netting has stopped us from losing any more tomatoes. After the fifth tomato hanging on the branch with half of it missing, we laid down the law.