This weekend we drove west to hang out in Blacksburg. Though it looked like we would not be able to get there and back again, we did do just that.
Friday night we had a nice dinner at 622 North. Neither of us had ever been there. Part of the building is a bar with pool tables and the other side is where your parents go while you shoot pool and drink shots. We sat on the parent side. We both had an excellent cocktail before dinner and enjoyed our meals.
Saturday we took a very long walk in the snow and worked up an appetite for a late lunch at The Cellar.
Saturday evening we sat in the hotel bar for a drink: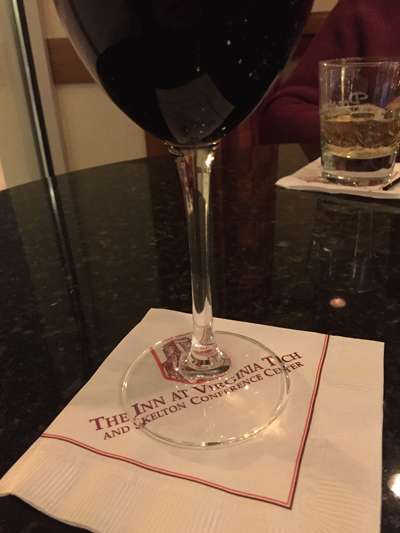 The snow storm started up again and the hotel sent people home early: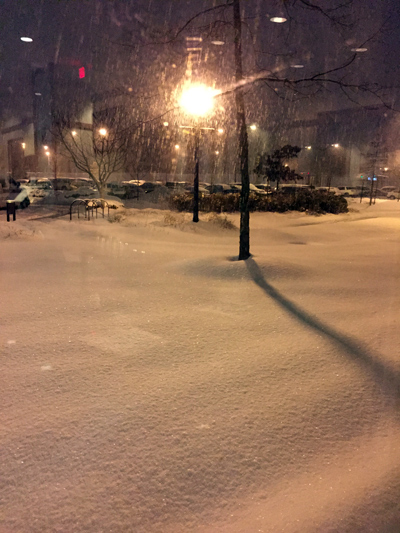 Because of the storm, the hotel restaurant was serving a short menu which didn't appeal to us and so this is what happens when you eat a late lunch and a storm won't quit: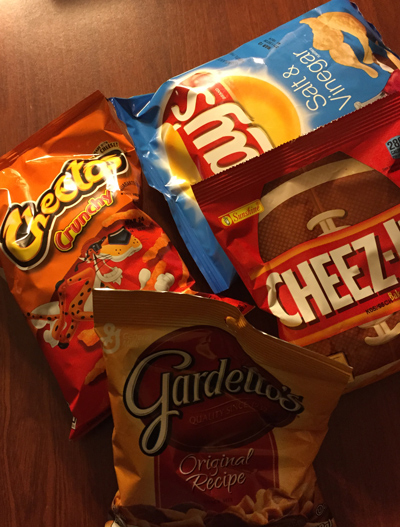 (Junk: it's what's for dinner)
Aside from the misstep of not planning on snacks and a bottle of wine for the room, we had a great time.
Scenes from campus:
The Drillfield is still wicked cold: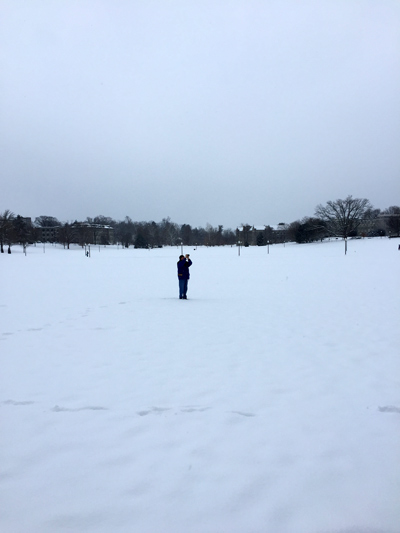 The war memorial chapel is still majestic: