We are now in Maui, but I promised a description of the trip to the top of Diamond Head. A tough walk straight up, but the view was worth it: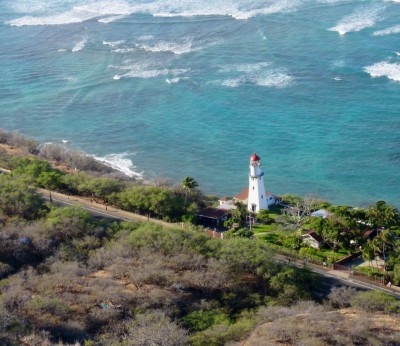 On the Big Island, which is really big, some of us went to the Volcano park and checked out a steaming caldera:


We also went to the place of refuge. It was both fascinating and beautiful.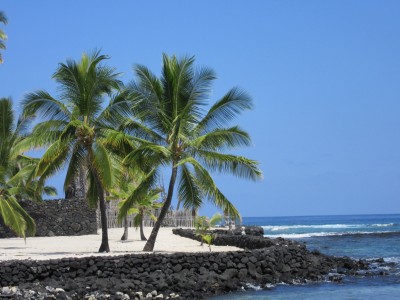 Check out the attention to detail, even on the rope barriers: