Every road trip should begin with provisions: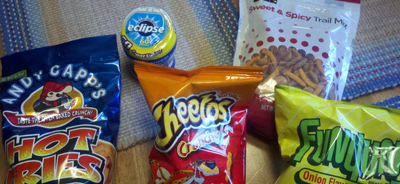 You'll notice that's a container of 60 pieces of gum because good lord the breath from the provisions! It should be noted that in the cooler we have several bottles of water and a 10lb ham. Porky goodness is hard to come by where we're headed and the folks we're going to see have requested some good old Virginia ham.
Other photos may follow depending on how well I can make the phone's various apps work.