We were on 4th street the other night and I snapped some pictures, rather quickly.
I had forgotten this part of the Media General juggernaut included paper names of old: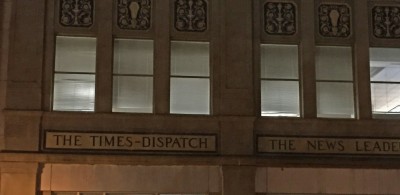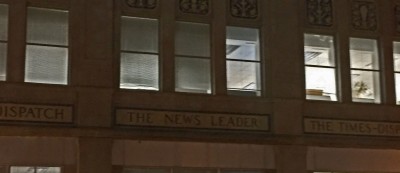 I turned around and took this shot. I have taken this building's picture for years. I'm glad the building is in use again–and it looks as good as new.