No posts in September, slacker.
Over the weekend, we took the Nieces on a hike in the George Washington National forest. The past couple of weeks have been brutal with rain, rain, rain (go the freak away). As it happens, the sky was ominous and then suddenly it wasn't: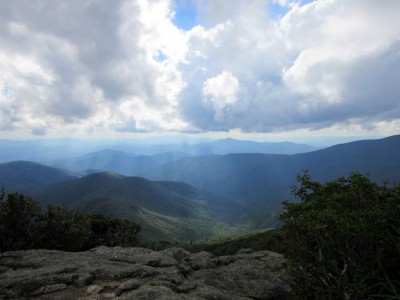 We took a break on the top and this is the "good" boot: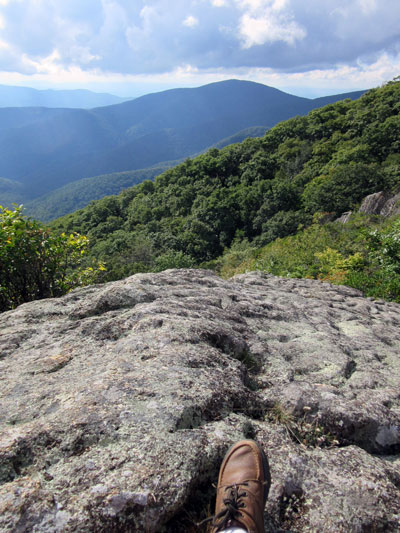 The other boot broke down in a spectacular way as we started down the mountain. The sole started coming off and flapped with every step. We tried tying shoe strings around the sole, but that proved unsuccessful pretty quickly and the better-half lost half of one of his laces in the process (we cut one of his laces in half to help hold the sole to my boot upper).
Then I decided the only way this was going to work (2.8 miles down to the parking lot) was to sacrifice my brand-new socks. When we got to the bottom of what felt like a never-ending trail, I removed the boots. You'll notice in the video that the end of the boot and the sole are clearly nowhere near in the right position–this made the trip down slow and uncomfortable. But, it was better than a bare foot on rocks.