Took a day off a week or so ago to paint our downstairs bathroom. Most of our space is beige and it was sucking at my soul. We've lived here for four years and aside from paying someone to paint a couple of rooms right after we moved in there have been no changes. Now is the time.
Before: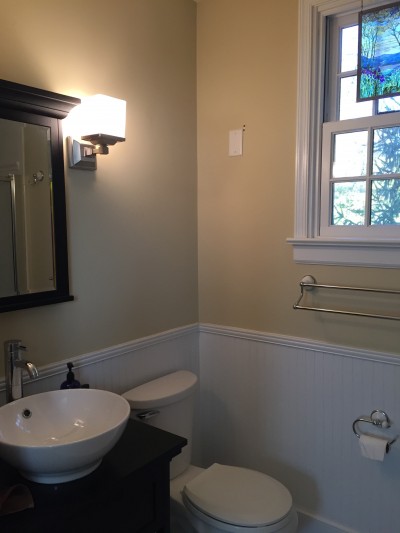 After: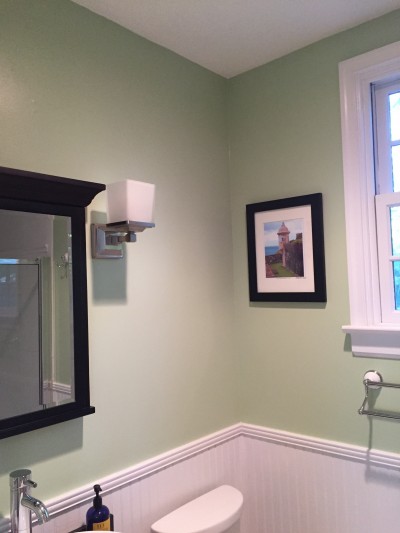 Our bathroom door is an old exterior porch door with 15 lights (glass panes). The previous homeowners had a curtain on the door that was never my favorite and it's a little tattered to boot. We bought a nicer panel and have asked a seamstress to make alterations to fit our bathroom door. That will finish off the room.
We are tackling our guest bath upstairs next weekend. We bought a new vanity and faucet and I'm going to paint the blah, flat white walls. The tile in the shower stall is beautiful but it seems like the renovation money ran out with the rest of that room. I can't wait to see how our changes turn out.