We updated our guest upstairs bathroom recently and it is so much better. And it isn't just about looks but also about functionality. The sink actually drains.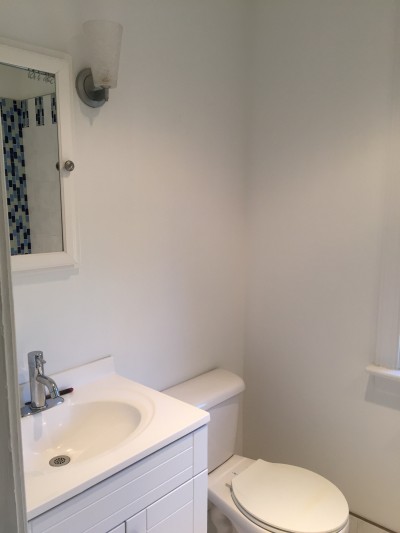 The previous paint job was awful and the crappy vanity made this room seem like an afterthought.
It's pretty amazing what paint and a new sink/vanity will do for a room.