No matter how the world goes, its important to maintain some traditions. For us that is smoking a meat. Today it is chicken. We brined it over night and then threw it on the smoker. No other rubs or sauces. I can't wait to see what happens. I'm guessing deliciousness.
We have a surplus of mayo because a friend heard, incorrectly as it turns out, there was a shortage of Duke's. We made chocolate cake yesterday and used some mayo. It is a recipe from the Depression when eggs and milk were scarce.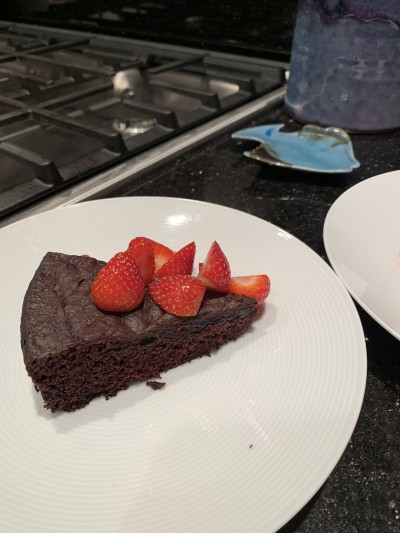 If anyone is worried about whether Lucy likes to hang out on the porch, this is how things generally are at our house these days. She's in "her" chair, the better-half in his and I'm on the settee.