We started the day in a 5K for Parkinson's.
Then breakfast, then the herb sale at Maymont and wrapping up with a wait in line at Ardent Craft Ales to buy Texas-style bbq. Perhaps, you will remember we have been known to fly to Texas for a long weekend filled with beef brisket.
The wait in line was not too bad since Ardent is the best RVA brewery and ZZQ is freaking outstanding food. So, a lager/ale hybrid for the better-half and a double IPA for me. This for dinner: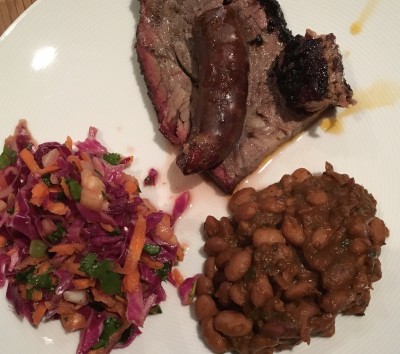 We also managed to haul ourselves to Kroger and catch a nap. Work has been brutal since vacation. Tired physically and brains hurt brutal.
BTW, Miles Ahead is a good movie, especially if you like Miles Davis the way we do.