We took the train to DC to see Billy Joel perform. Taking the train has distinct advantages to the craptastic strip of 95 in the summertime.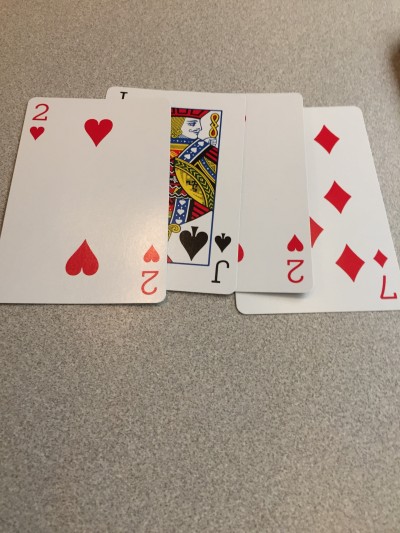 Playing cards with a messed up deck. Turns out some decks have more than 52 cards.
We finally had burgers from Shake Shack and declared them tasty. The quality of the ingredients make those burgers a step up from the usual fast food fare.
The view from our room was pretty awful until you looked up.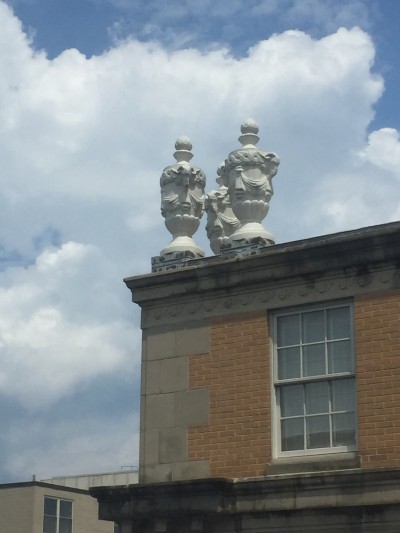 As far as the concert was concerned let me start by saying Billy Joel really has it going on. However, last night was not our best concert experience. There was a helluva thunderstorm that made us all (35K+) huddle in the concourse for an hour while the bulk of the storm raged past. The people on the field were soaked. Those of us in nosebleed had an advantage-the roof. Which was good because the rain continued for quite a bit.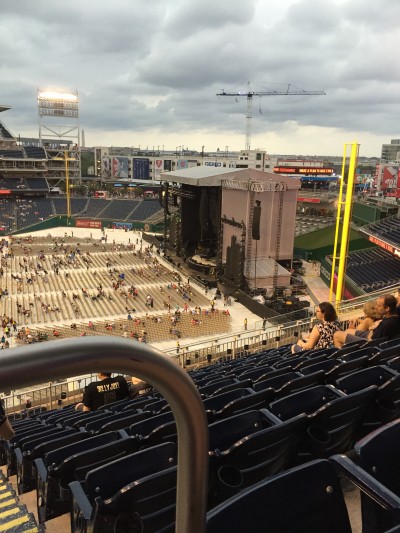 Because of the woes of the metro system, or at least that's our assumption, the Jumbotron reminded us to get on the train earlier than the show would probably let out and don't drink too much. Beers were $10 so no worries with that second point.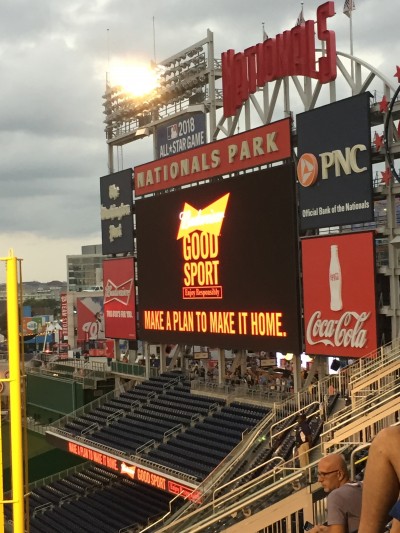 By leaving early, we caught all our trains and got back to the hotel for an expensive nightcap. I guess that's what happens when you lead such a glamorous life.
Still, riding the train home was so much better than sitting on the highway. Last time we were in DC it took us 3 hours to get home. That's ridiculous and so the train it is. We go back to DC in October and will likely take the train again.