We walked around to the other side of the Reykjavik harbor and were greeted by this: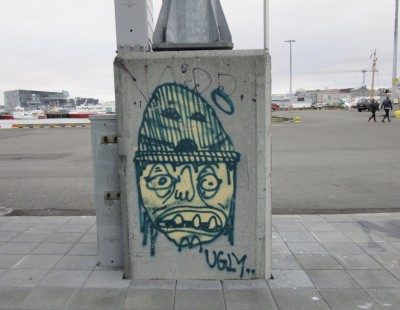 The Harpa concert hall was beautiful and immense. Coincidentally, someone from my hometown was headlining a show there that night.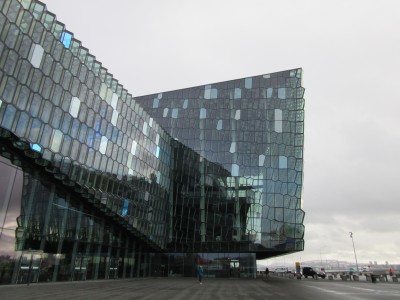 A short walk led us to this fierce ship: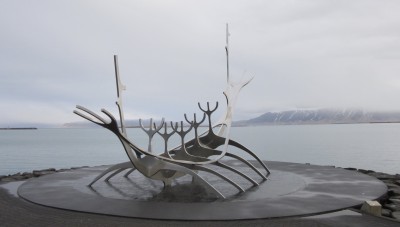 Last night, we had a couple of drinks in the hotel bar. When I went into the bathroom, this guy was recycling: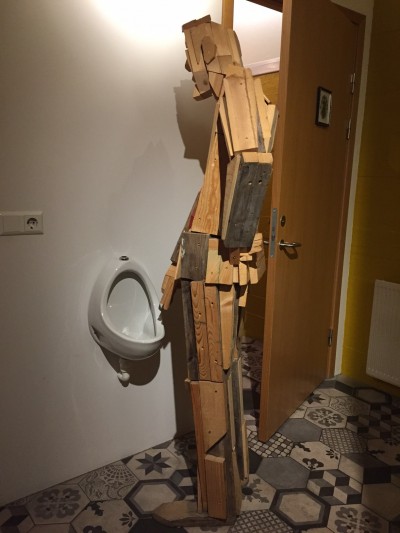 After driving to Akureyri, the better-half asked the front desk guy about going to see Godafoss. The weather is going to be bad tomorrow and so we hopped back in the car and saw this huge and beautiful waterfall. My photo does zero justice: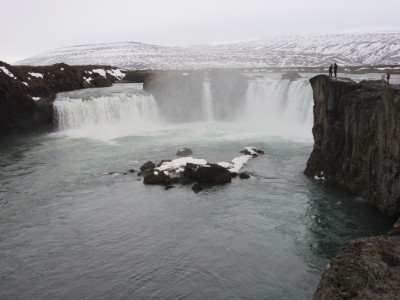 The idea of the weather being worse is a bit funny since we've basically had rain and harder rain…I guess snow will be different.