There is a companion piece here in Akureyri to the one in Reykjavik. This one is on the Eyjafjordur (it's a fjord):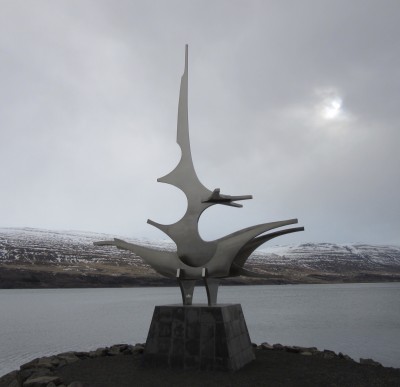 We took a drive to Myvatn today and decided walking outside in a bathing suit was ridiculous, so we did not go into the hot springs. Instead we went to hike Hverfjall. It turns out this road was a good road: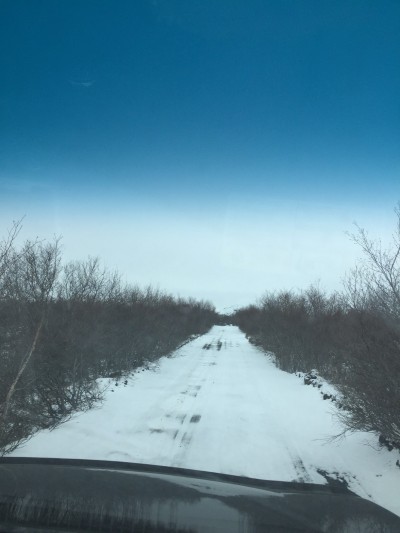 Don't worry that is not blue sky-it's the polarizing on the windshield.
We didn't actually go to the top, although there were some brave souls who did. Today is the coldest I have been. We admired the lava field and the shape of the crater.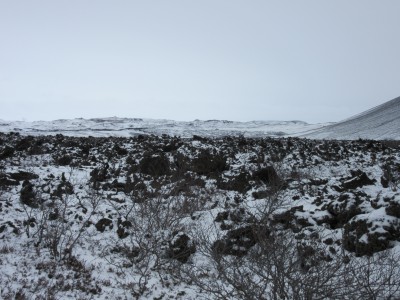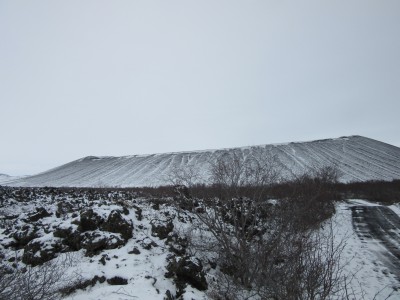 We parked near a horse field and I presume English speakers have disrespected the rancher before because this was one sign not translated from the original Icelandic:

We stopped for lunch and enjoyed the heck out of the traditional meat soup and then headed back to Akureyri: