Last weekend we went to Asheville for a few days. I'm ready to go back there. The best thing happened while we were there. It snowed.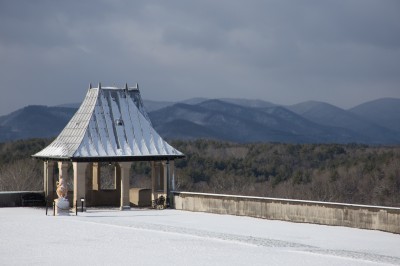 Saturday we had snow for about half of the day. It was also windy and cold so we experienced winter in one day this year. We had tickets for the first time period at the Biltmore and had to stand in the massive front door area to get out of the wind.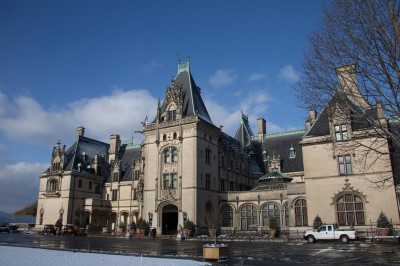 The mansion is amazing and I'm very curious what the rooms look like that are not on display. Also, rich people back in the day clearly did not care about lounging around. The furniture, while beautiful, looked like you'd rather be strung out on a rack.
Asheville = good food, good beer and nice people. We had good meals all weekend and one place stood out. We can't stop talking about it.
We ate pretzels with our beer at Wicked Weed and we'll be making pretzels today. It's interesting that on the day we were at Wicked Weed, it was very much spring again as there was a large crowd on the patio. So Asheville is much like Richmond in that if you don't like the weather, just wait.