We took a walk through Hollywood Cemetery last weekend. I have no memory of ever doing this. It seems shocking when you consider how many historical sites we were dragged to as children. An interesting note, it was breezy and cold last Sunday when we walked through the cemetery. As I type this, the windows are open.
The river was high and swift because it rained every single day in December (I kid, not kid):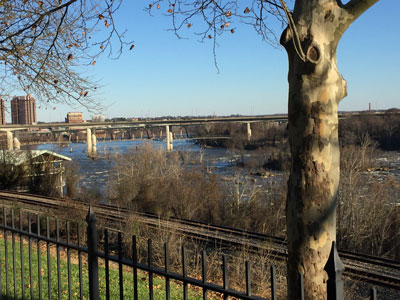 I really like this shot of the train tracks winding by the James: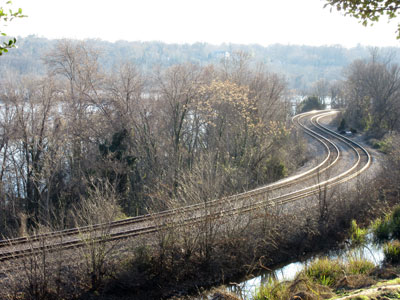 Hollywood Cemetery has something like 8,000 confederate soldiers buried in it. I grew up around here and have zero reverence for the debacle of 1861-1865. So, being me, I stood in the field of a gazillion small white stones and said aloud, "we have a black president and he's in his second term". Then, I swear to you, the earth churned as a bunch of really dead dudes rolled in their graves.
The debacle's monument: