We took a long weekend trip to Blacksburg recently. It was really nice to get away. A brewery opened since we were last there and so our first evening we drank a couple of beers and grabbed some pizza (we went there one more time for a beer after a hike and both times were lovely).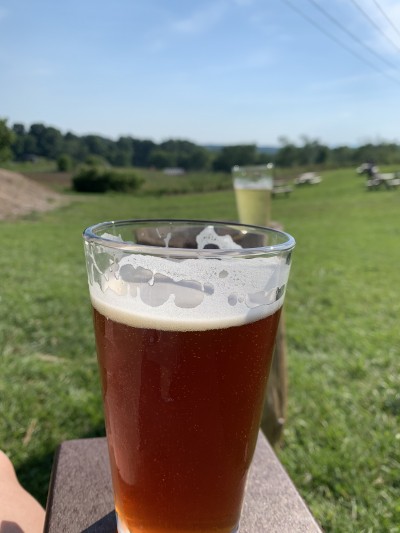 The main reason for the trip was to celebrate the better-half's birthday with hikes, drinks and good eats. I think we succeeded on all fronts.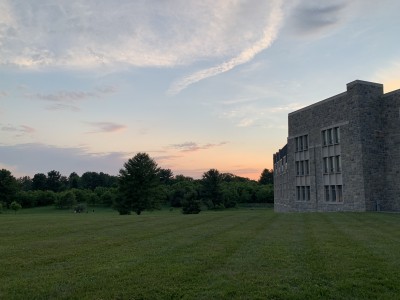 On one of the hikes, we discovered the trail hadn't been maintained in quite awhile. The path was covered in grass and briars. We are still covered in scratches. I tripped and fell over a tree branch-pride wounded more than anything (thankful the path was not rocky right there). As it turns out a search and rescue was going on while we were there. I bet that trail has had some maintenance now.
My favorite hike was our last one. The trail was on and around an old coal mine and it connected with the Huckleberry trail. We saw some people, a frog and we startled a snake who really startled me.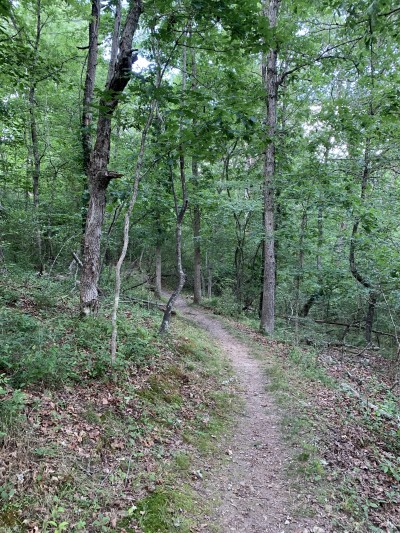 Looking forward to our next long weekend over Independence Day. No plans yet but a long weekend is pretty good anyway.